6B SST2 3-CHANNEL AMPLIFIER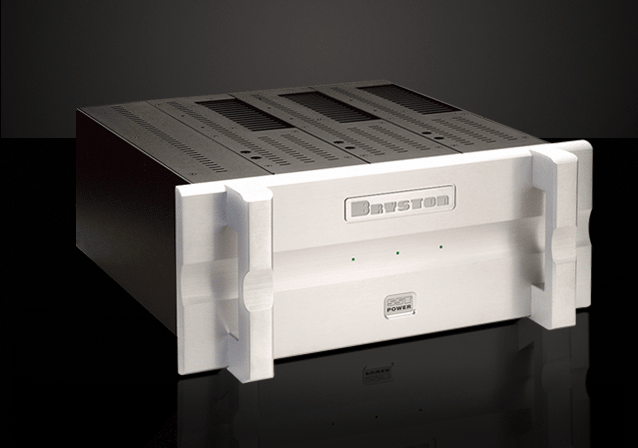 The Bryston 6BSST² is a three channel amplifier consisting of three completely independent amplifier modules, each with its own power transformer and power supply.
Each audio channel will supply effortless power even to the world's most demanding loudspeakers. It is a convenient solution for home theatre (left-center-right) amplification and is also a great way of tri-amplifying three-way loudspeakers.
​
Power:
300W into 8Ω
500W into 4Ω
​
Specifications:
Harmonic Distortion: ≤.005% from 20Hz to 20kHz at 300W
Noise below full output: -110dB @ 29dB gain, -113dB @ 23dB gain, -116dB @ 17dB gain
Slew Rate: >60V/µS
Power Bandwidth: <1Hz to >100kHz
Damping Factor: >300 at 20Hz (8Ω)
Features:
Balanced and Single Ended audio inputs
Selectable gain at 17dB, 23dB or 29dB
Convection cooled and housed in a fully aluminum chassis
No fans or other moving parts​
​